GLOBAL NETWORKING, KNOWLEDGE EXCHANGE AND INNOVATION
INTERNATIONAL ASSOCIATION OF CLOTHING
DESIGNERS AND EXECUTIVES
COMMUNITY PLATFORM / INTERNATIONAL SPONSORSHIP PROPOSAL
112 YEARS OF EXCELLENCE
THE PREMIER ORGANIZATION IN THE FASHION INDUSTRY
The IACDE, founded in 1910 by American and Italian Patternmakers, is today the premier organization in the Fashion Industry where seasoned industry professionals and executives, as well as young and upcoming talent, are united into a single organization. The goal of membership in the IACDE is to expand one's professional network, and to exchange thoughts, ideas, methods and knowledge of new tools/suppliers, to advance the industry as a whole.Local chapters organize workshops, round tables, master classes, excursions, and factory visits on a bi-annual basis.The IACDE is a non-profit organization – all members of the local Chapter Boards engage without any financial incentive, all just for the benefit of experienced professionals and young talents alike in the wider fashion industry and supply chain.
STRONG COOPERATION
OUR PARTNERS
Many world-renown suppliers of the apparel industry and textile technology companies have supported IACDE over the years, such as Browzwear, Chargeurs PCC, Alvanon, Macpi, Vizoo, Freudenberg, Adobe, Shima Seiki, Lectra, Gerber, Assyst, Style3D, Metail, and Marzotto Group.These partnerships are essential to what many of us call "The Club". A mutually beneficial IACDE partnership, today more than ever before, offers synergies, growing business and new formats of knowledge and technology transfer.Many of our members are in decision-making positions in various roles and categories in the wider fashion industry and supply chain.Becoming a year-round sponsor to the IACDE is therefore a fantastic way to reach new customers and to be able to reach out to the right people immediately.
GLOBAL LEADERSHIP
IACDE INTERNATIONAL CONVENTION
The IACDE organizes a high-profile international convention every year in different cities around the world, where the best speakers of the world's most renowned companies give their vision on the future of the industry, and through hands-on workshops, seminars, or demonstrations, share their knowledge with our members. The IACDE is unique in that sense and offers as the only organization in the world the necessary infrastructure and leadership to accomplish this.Our latest International Convention took place in Stockholm, Sweden, at the end of September 2022 and revolved around how to merge bespoke tailoring with the digital world. Our next International Convention will be hosted by the IACDE Italian Chapter, in Rome, Italy, at the end of September 2023 and will revolve around the theme "Sustainability in the Apparel Industry"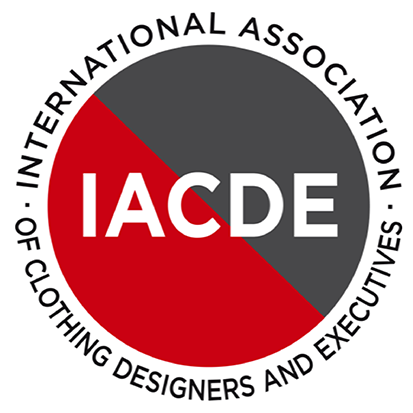 IN GOOD COMPANY
truly global
Today, IACDE is made up of 7 international "chapters", with each one operating in different countries or regions and members come from the wider apparel industry; Creative Designers, Technical Designers, Product Engineers, Product Developers, Merchandisers, Technicians, Executives from the Trim- and Supply Chain Industry, Entrepreneurs and Startup Founders, Software Suppliers, Programmers, Educative Leaders, Students, Consultants, and Manufacturers.Members are professionals working at renowned companies such as Saks Fifth Avenue, PVH, Hickey Freeman, Samuelsohn, Mango, Yves Saint Laurent, Otto International, Karl Lagerfeld, Adidas, Puma, Freudenberg, Kufner, Polo Ralph Lauren, Joseph Abboud, Gerber Technology, Lectra, Calvin Kein, Fashion Institute of Technology, Pal Zileri, Hugo Boss, Tommy Hilfiger, Chargeurs PCC, Acne, ARKET, Gant, H&M, and Weekday.
LEADING THE CHARGE
IACDE 3D SUMMIT
The IACDE today is also leading the charge in guiding, educating, discussing, and exchanging knowledge, in terms of the rapidly changing environment the industry faces; that of rapid technological development using 3D Visualization and Simulation, Algorithms, A.I., Machine Learning, and Industry 4.0.We host a bi-annual, online-only 3D summit, open to members and non-members alike, sponsored by technology providers such as, but not limited to, Browzwear, Alvanon, Adobe, Style3D, Shima Seiki, Metail, Assyst, Opera Piemontese and Chargeurs PCC. Our aim is to create a platform and forum where people can connect, network, innovate and share knowledge on relevant 3D topics, and where vendors and solution providers can showcase their products.Our goal is to educate and upskill ourselves and our colleagues on 3D fit and 3D workmanship to prepare us for the future of Virtual Fittings where we are replacing physical garments with digital garments up until the production stage, as well as the future where digital clothing may be sold in the metaverse, or fashion advertisements will be mostly digital, with 3D photorealism taking root.The 3D Summit is a 6 month event with two main events. On the first event day, we announce the theme, invite interesting speakers, and release our assets to attendees. In the 6 months from the first event to the final event, workshops are held on a monthly basis, providing a robust platform for sponsors to showcase their solutions and to enable users to try those new solutions for their assignments.The final event day is the day where hopefully, users will have upskilled, learned or purchased new tools, and present their creations, findings, and opinions on these topics. We host breakout rooms where members discuss the various assignments, submissions and solutions, and finish with a panel discussion directly involving members and sponsors alike.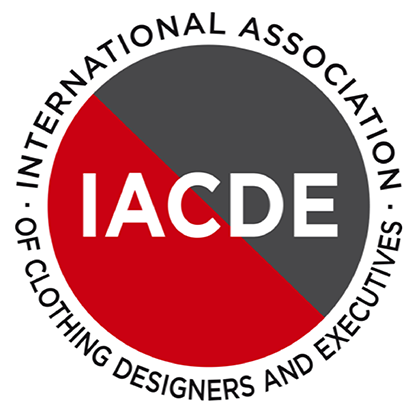 always connected
iacde community platform
In July of 2022 we launched our Community Platform to our members, which has also become the home of our IACDE 3D Summit. The platform is like a private LinkedIn - Members have a profile, where they can list their professional contact information, and there are groups where users can share posts or articles. Members can chat to one another too, and can easily find each other in a directory.Sponsors meanwhile have dedicated pages which users can follow - Sponsors can then keep their followers up to date with the latest developments by making posts on their own page. Users are completely free to interact with this and chat.The platform has powerful video conferencing capabilities, allowing users to easily join complex events with breakout rooms, virtual sponsorship booths, and live chat, all from one single page. Individual sessions can be shown as "Sponsored by" individually, allowing sponsors incredible visibility during events. Virtual Sponsorship booths allow you to make sure you can connect with your users in a very direct way.The platform now has 1000 registered users, and is still growing daily. Members on the platform are a mix of paying IACDE Members and Free members who only have access to the IACDE 3D Summit group, but who can still access Sponsor pages and follow them.
the deal
our sponsorship proposition
IACDE is now seeking year-round International / Community Sponsors. These sponsors will be prominently displayed on the IACDE Community Platform, with prime visibility at the top of our Sponsors List. While IACDE 3D Summit Sponsors and other event sponsors have their pages less visible throughout the year outside of events, IACDE will prominently feature your company/solution on its Community Platform. Perks can include being featured in official communication, sponsored social media posts on official IACDE social accounts, and hosting of webinars/workshops directly on our platform outside of other major events.The IACDE Community platform is filled to the brim with professionals who are looking for the best solutions out there and this is a perfect opportunity to trial your new products to them, whether they are physical or digital.International Sponsors are also incentivized to sponsor local chapters by being eligible for big discounts to the yearly sponsorship fee - so that participating as a valued IACDE partner is valuable and beneficial to your company if you are also locally active.Make the choice today to become a sponsor and become part of one of the fastest-growing, most prestigious, most international, and most well-known organizations in the fashion industry. Join over 112 years of excellence, 500 global members, and 1000 Community Platform members as a partner!
| Description | Bronze Tier | Silver Tier | Gold Tier | Platinum Tier |
| --- | --- | --- | --- | --- |
| PRICE in EUR, ex. 21% VAT | € 1000 | € 2000 | € 4000 | € 6000 |
| Year Round Visibility outside of events on Community Sponsors Page (ranked) | YES | YES | YES | YES |
| Featured on IACDE.NET home page (ranked) | YES | YES | YES | YES |
| Number of Live Webinars/Workshops per year that can be organized on Community Platform outside of events | 1 | 2 | 3 | 4 |
| Featured and thanked in every International Newsletter Footer (sent quarterly and during major announcement) | NO | NO | YES | YES |
| Featured Social Media Posts per quarter on IACDE official LinkedIn and Instagram Accounts | NO | 1 | 2 | 3 |
| Self-Promotional Posts on General Feed on Community Platform per year | 1 | 2 | 4 | 6 |
| Newsletter / Mail Promo to all our MailChimp contacts per year | NO | NO | NO | 1 |
| Able to respond to discussions posted by members on Sponsor Page | YES | YES | YES | YES |
| Question Thread on Sponsor Page | YES | YES | YES | YES |
| Community Access (view-only - no posting - always moderated - if tagged, then no moderation) | YES | YES | YES | YES |
If your organization also sponsors local chapters, then the prices are as follows as an incentive for you to sponsor as many local chapters as possible:
| Description | % Discount | Bronze Tier | Silver Tier | Gold Tier | Platinum Tier |
| --- | --- | --- | --- | --- | --- |
| 1 chapter | 10% | 900 | 1800 | 3600 | 5400 |
| 2 chapters | 20% | 800 | 1600 | 3200 | 4800 |
| 3 chapters | 35% | 650 | 1300 | 2600 | 3900 |
| 4 chapters | 55% | 450 | 900 | 1800 | 2700 |
| 5 chapters | 70% | 300 | 600 | 1200 | 1800 |
| 6 chapters | 80% | 200 | 400 | 800 | 1200 |
| all chapters (7) | 90% | 100 | 200 | 400 | 600 |
Convinced?
become an iacde partner today
We would love to welcome you as a sponsor for our International Organization and Community Platform. Please email our International representative Carina Nordström and our International Treasurer Gerben van den Broeck at [email protected].